Welcome to Ampeak
Ampeak is dedicated to championing a safer, greener, and more convenient new energy lifestyle. We've already served thousands worldwide with efficient and reliable solutions. Our vision is to be the global leader in safety inverters and charging, making the new energy lifestyle easily accessible to all.
Power Up Anywhere
Ampeak's DIY Power Station Combo
Embark on your weekend adventure with the perfect companion - the Ampeak power inverter and battery combo. With the Ampeak power inverter and battery combo, you can easily access the ultimate power solution. Whether you need to charge your electronic devices, run a mini-fridge, or power your entertainment system, our portable power source has you covered.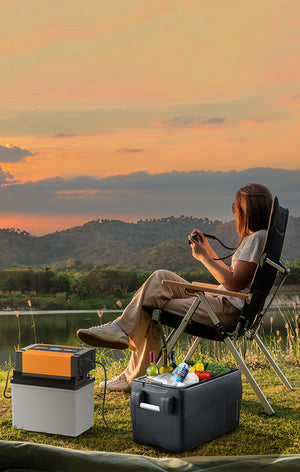 Makes your outdoor life more leisure
Ampeak Blogs
Best Portable Air Compressor for Car
Revolutionize your driving experience with our tire inflator, an advanced solution crafted to deliver unmatched convenience on the road.
View More >
Power Up Your Road Trips
Low battery on a road trip is frustrating and risky, especially for navigation. A reliable power source is a lifesaver.
View More >
Remarkable Home Inverters
Think about all the electrical devices around you - your phone, television, microwave, lights, refrigerator, fans - the list is almost endless!
View More >